PRODUCTS !

Wire Mesh
We Manufacture & Export Wire Mesh from Coarse to Fine Apertures of Sieving & Screening. It can be made in fine apertures upto 600 Mesh, while upto a Maximum Wire Thickness of 16 MM made up of Stainless Steel, Spring Steel, Mild Steel, Galvanized Iron, Copper, Brass, Silver & Nickel Wires, etc., as per the Customer's Sizes and specifications.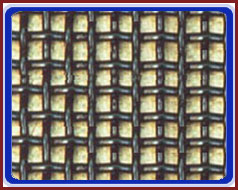 The Wire Mesh is manufactured as Per the BIS, BSS, ASTM, TYLER & DIN Norms & Standards. They are widely used in Chemical, Stone Crusher, Fertilizers, Sugar, Pharmaceuticals, Steel, Food Processing, Cement, Mineral, Construction, etc.

We Maintain READY STOCK of Stainless Steel Wire Mesh upto 2500 MM Wide! Also note we are an Advisor Member of Bureau of Indian Standards (BIS).
We offer high quality square mesh wire cloth, which is available in different types of weaves such as: plain, twilled weave, dutch weave and twilled dutch weave. These can be availed form us under the specifications from 6' aperture down to 1 micron nominal aperture. It can vary in the texture. Due to its highlighted properties, it is widely used in many industries. The various advantages of square mesh wire cloth are-
• High flow rate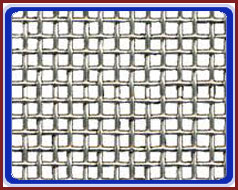 • Accurate apertures, which are closely controlled
• Smooth surface
• High temperature tolerance
• Usable under high pressure
• Flexible
High durability
Self supporting
Suitable for less rigid media