PRODUCTS !

Valve
We manufacture ball valve which has robust  design highly durable and are widely used by instrument engineers in their processes . Ambuja tube fitting manufacturer are a one stop purchase house for all your valve requirement . We make use of  supeirior quality 304, 316 S.S material  to manufacture ball valves .2,way three way modes are available and shall be quoted on request . We also supply good quality industrial ball valve made form investment casting form reputed manufacturer . Investment casting ball valves that are fabricated from stainless steel and designed in conformation to the international standards. Available with 1pc, 2pc, 3pc, 2 way, 3 way, thread end or flange end, these investment casting ball valves are also customized as per the specifications of our esteemed clients.
 Types Of Valves :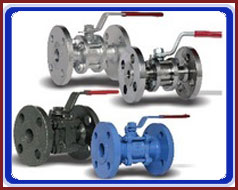 We are experienced to supply valves in piping projects in many industries can be provided several kinds, such as:
› Ball Valves
› Gate Valves
› Globe Valves
› Check Valves
› Butterfly Valves
› Plug Valves
› Diaphragm Valves
› Solenoid controlled Valves
› Valves with Hydraulic/Penumatic/Electric Actuators
› Floating Valves
› Safety Valves
› Special control valves are available by customer request.
Size Of Valves
1/4" to 72" class 150 to 2500 for Ball Valves
3/8" to 56" class 150 to 4500 for Gate, Globe and Check Valves
1/2" to 40" class 150 to 600 for Butterfly Valves
1/2" to 24" class 150 to 300 for Diaphragm Valves
Other sizes and ratings available.

Materials :
› Ball Valves
› Brass and Bronze alloys
› Duplex and Super Duplex Stainless steels
› Plastic valves from PTFF, EPDM, PVDF, PA and etc.
› Carbon Steel ASTM A105, A216WCB, A350LF2 & etc.
› Alloy Steel ASTM A29, A217 grades WC1, WC6, WC9, C5, C12, CA15 and etc.
› Steel for low temperature services such as ASTM A352 grades LCB, LCC, LC1, LC2, LC3, LC4, LC9 and etc.
› Stainless Steel Cast body such as ASTM A351 grades CF3, CF8, CF3M, CF8M, CF8C, CN7M, CD4 MCu and etc.
› Forged body or trim ASTM A182 grades F5, F6a, F11, F22, F44, F51, F53, F55, F304, F304L, F316, F316L, F316Ti, F320, F321, j 47 & etc.
› Nickel super alloys such as Monel®, lnconel®, lncoloy®, Hastelloy® &etc. Titanium alloys
Coating :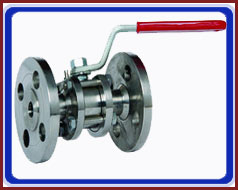 ENP
Chromium Carbide
Stellite
Standards :
API : 6A - 6D - 6FA - 600 - 607 - 598 - Q1
ANSI : B16.5 - B16.10 - B16.25 - B16.34 - B31.3
ASTM : E94 - E142 - E165 - E186 - E280 - E446 - E709
DIN : 5752
BS : 1503 - 1504 - 1560 - 2080 - 4504 - 5146 - 5155 - 5351 - 5750 - 5871 - 6755
MSS : SP25 - SP44 - SP53 - SP54 - SP55 - SP61 - SP72 - SP82