PRODUCTS !

PIPES & TUBES
We design and supply high quality round steel Pipes & tubes for various industrial applications. The strength & durability of our steel tubes is ensured by stringent production and quality control measures that we adopt at our manufacturing plant. Available in a variety of sizes and specifications, our products match the global quality standards
 Pipes and tubes are made of stainless steel, duplex steel, nickel alloy, copper alloy, carbon steel or alloy steel. Pipes and tubes are available in different ranges. We have high level expertise and modern technologies to manufacture good pipes and tubes of zero defects.We offer products at highly competitive prices and deliver consignment within stipulated time.
Our management style has been the key to our success as we delegates responsibility to the specific need of every customers and we have made every customer a member of our family.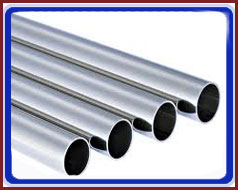 Stainless Steel Pipes & Tubes 
We have in store for our clients a sturdy range of stainless steel pipes that are capacitated to withstand temperature variations and thus are used in heat transfer process equipment like boilers, super heaters, heat exchangers, condensers and similar applications. These stainless steel pipes can be customized depending upon their industrial usage.
Sizes: - Pipes: - 1/8" N.B up to 48" N.B in Sch 5, 10, 20, 40, 80, 160, XS, XXS Tubes: - ¼" O.D up to 12" O.D minimum thickness 0.5mmthk
Forms: - ERW & Seamless Shapes: - Round, Square, Rectangular, Oval, Triangular
 Carbon Steel Pipes & Tubes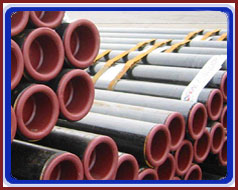 We offer an array of MSL / ISMT carbon steel pipes in different grades, lengths and thickness. These pipes are resistant to corrosion and are widely appreciated by our clients. ASTM / ASME A 53 GR. A & B, ASTM A 106 GR. A, B & C, A 333 GR 1 & 6, API 5L GR. B, API 5L X 42, X 46, X 52, X 60, X 65 & X 70.
Alloy Steel Pipe & Tubes 
Presenting an array of alloy steel pipes that are widely known for their durability, reliability and competitive pricing. These seamless alloy steel pipes are widely used in different industries like construction, engineering etc. ASTM / ASME A 335 GR P1, P5, P9, P11, P12, P22, P23, P91 ASTM / ASME A 213 GR T9, T11, T12, T22, T 91
Duplex Steel Pipes & Tubes 

ASTM / ASME A 790 UNS NO S 31803, S 32205, S 32550, S 32750, S 32760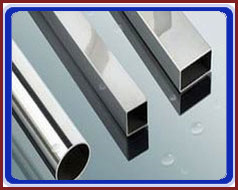 Nickel Alloy Pipes & Tubes 

ASTM / ASME SB 163 UNS 2200 ( NICKEL 200 )
ASTM / ASME SB 163 UNS 2201 (NICKEL 201 )
ASTM / ASME SB 163 / 165 UNS 4400 (MONEL 400 )
ASTM / ASME SB 464 UNS 8020 ( ALLOY 20 / 20 CB 3 )
ASTM / ASME SB 704/705 UNS 8825 (INCONEL 825)
ASTM / ASME SB 167 / 517 UNS 6600 (INCONEL 600 )
ASTM / ASME SB 167 UNS 6601 ( INCONEL 601 )
ASTM / ASME SB 704 /705 UNS 6625 (INCONEL 625)
ASTM / ASME SB 619/622/626 UNS 10276 ( HASTELLOY C 276 )